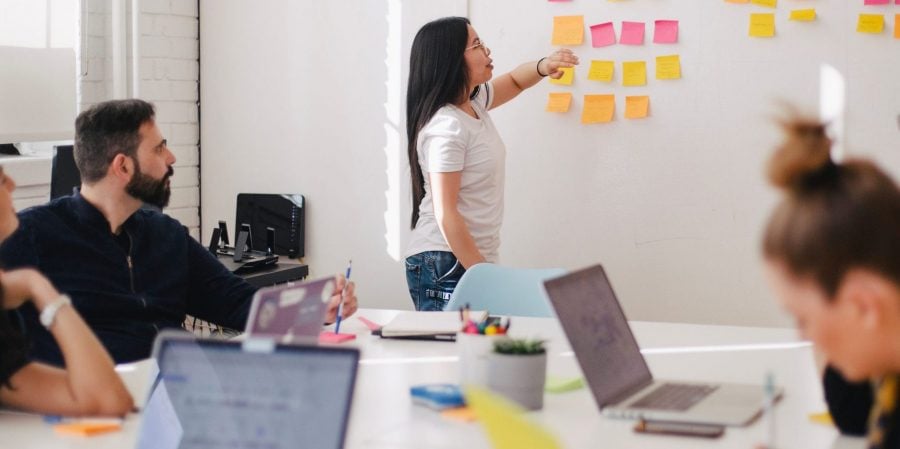 Developing an employer value proposition (EVP) is essential for any organization that wants to attract and retain top talent.
The EVP is a statement that summarizes the unique value that a company offers to its employees. It is a promise to employees about what they can expect in terms of compensation, benefits, development opportunities, and overall work experience.
An EVP is essential for any organization that wants to attract and retain top talent. It helps communicate the company's culture and values and shows potential employees why they should choose to work there.
But how do you know if your EVP is working? And how do you know when it's time for a refresh?
That's where Link Humans' Employer Brand Index (EBI) comes in. The EBI is a comprehensive analysis of your employer brand that tells you what candidates, employees, and alumni are saying about your company online.
Mars, Inc. is a global company with over 140,000 employees in 80 countries. They recently used the EBI to guide an EVP refresh for their organization.
Refreshing an EVP on a Global Scale
Mars is a complex organization with a wide range of businesses. Their EVP needed to be something that could resonate with employees and candidates all over the world.
The first step in the refresh process was to conduct an EBI survey. The survey asked respondents about their perceptions of Mars on a variety of factors, including career development, culture and values, and work-life balance.
The results of the survey showed that Mars had a strong reputation among its employees and candidates. However, there were a few areas where the company could improve. For example, respondents felt that Mars could do more to promote its mission and purpose.
Using the EBI to Supplement Internal Surveys and Focus Groups
In addition to the EBI report, Mars also conducted internal surveys and focus groups. These surveys and focus groups provided additional insights into the company's culture and employee satisfaction.
However, the EBI data had some advantages over the internal surveys and focus groups. First, the EBI survey was anonymous, which allowed respondents to be more honest. Second, the EBI survey reached a wider audience, including candidates and alumni.
How Mars Uses the EBI
Mars now uses the EBI to measure the effectiveness of its EVP on a regular basis. The company also uses the EBI to inform its decision-making on a variety of topics, such as talent acquisition, employee engagement, and corporate communications.
Establishing Your EBI Baseline
The EBI is a valuable tool for any organization that wants to attract and retain top talent. By using the EBI, you can get a clear understanding of how your employer brand is perceived by candidates, employees, and alumni. This information can help you to identify areas where you can improve your EVP and make your organization a more attractive place to work.
To follow Marie Codet's work in employer brand, connect with her on LinkedIn. For help gathering data and insights you can act on to improve your own company, get in touch.