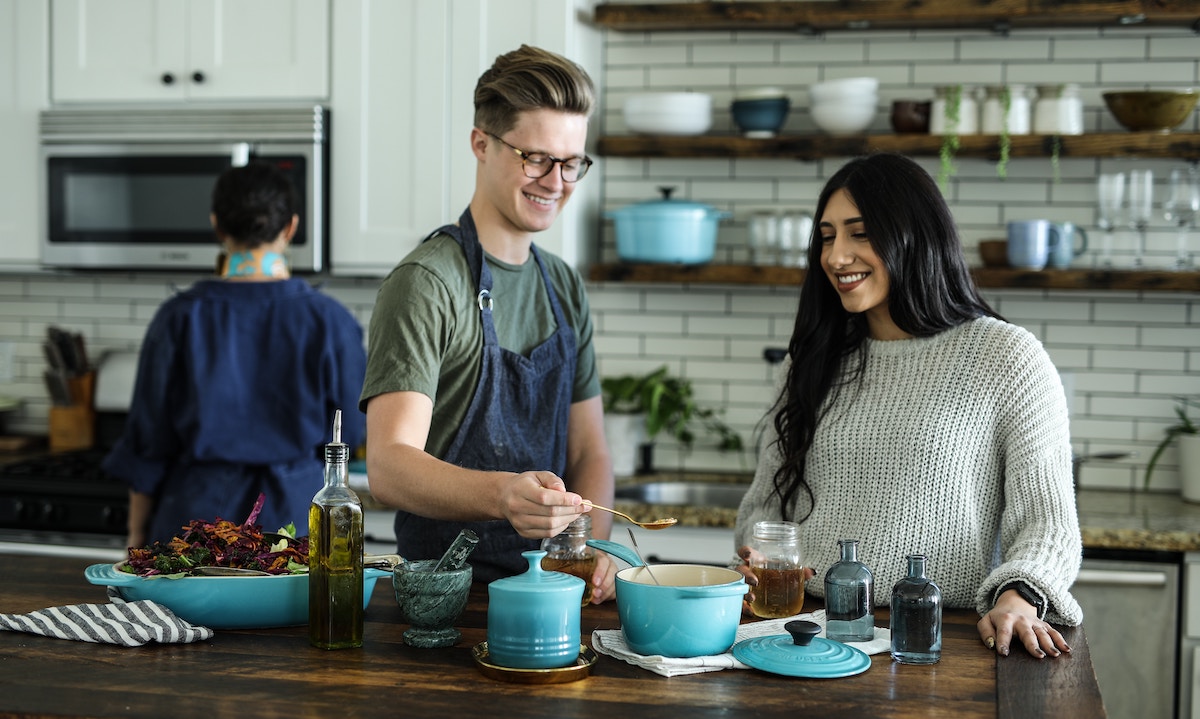 HelloFresh is a global meal kit delivery company that operates in 18 countries. This gives them a unique challenge when it comes to talent acquisition: they need to find local talent with niche skills to support their complex distribution and logistics.
In this article, we'll explore how HelloFresh has solved this challenge by upskilling their talent engagement team. We'll also share five actionable tips from Carolina Guillen, Head of Global Talent Marketing and Engagement at HelloFresh, on how you can engage your own talent team in employer branding.
The Talent Challenge of Global Logistics
HelloFresh is headquartered in Berlin and New York, but they operate in eighteen countries worldwide. The core business model of delivering meal kits remains the same from country to country. However, the logistical problem of storing, packaging, and shipping ingredients so that they arrive fresh at a customer's door in all of these different markets creates a unique hiring challenge for Guillen and her team.
Different countries have different regulations governing food safety, food storage, shipping, and so on. This means that HelloFresh needs to fill roles locally in supply chain, fulfillment, and technical specialist areas to meet these requirements in each market.
"We often need to find local talent that comes with a very specific skill or certification," says Guillen.
In short, there's a lot of work to be done in talent acquisition and talent engagement. And that got Guillen thinking: could we engage this team to activate our employer brand?
How HelloFresh Upskills Their Talent Engagement Team
The talent engagement team at HelloFresh comes from a background in traditional sourcing and recruiting. However, Guillen has started to upskill them with marketing and project management skillsets.
"Our main goal is for them to be delivering 360 solutions for top-of-funnel needs," she says. This means that they're responsible for developing event, talent community, and referral strategies. They're also involved in developing strategies for reputation management and social media marketing.
This approach creates alignment between Guillen's employer branding team and the people who put it into action throughout the recruitment and hiring process. Talent acquisition has a say in what they're being asked to do and also participates in developing strategies for employer branding.
Moreover, upskilling these employees into comb-shaped experts with new skill sets gives them more flexibility to grow into the career they want at HelloFresh.
In the episode, we asked Guillen for some actionable tips you can use to engage your recruitment team in employer branding work.
Here are her 5 Ideas for Recruitment Team Engagement:
Create a content strategy with talent acquisition in mind. Your talent acquisition team members have very direct control and influence on the candidate journey, so they can help you build pieces that are aligned with your employer brand.
Fall in love with your candidate, not your brand. We put a lot of energy into developing an employer brand, but sometimes that makes it difficult to take a step back and see what's working. "From my point of view, it's much more beneficial to be a critic of your brand," says Guillen. Instead, fall in love with your audience and build content that is made just for them.
Don't be afraid to reuse content. Developing quality content takes energy and focus. But when you've got something that works, how can you be sure it's getting in front of the right people? And how can you get the most ROI for your efforts? Guillen recommends rehashing and recycling your campaigns and the pieces of content you create. You can get a lot of extra value by changing formats or platforms. One thing they're doing at HelloFresh, for example, is transcribing videos they made earlier to use as the basis for new series of blog posts.
Every good story needs a hero. Use stories about real people to tell the story of your company and to connect with candidates on a personal level. "When you can tell a story that is authentic and relatable, it really resonates with people," says Guillen.
Build for scale by making "recipes." This will help you document your processes and make it easier to replicate them in the future. "We've created a lot of playbooks and templates that we can share with our team," says Guillen. "This helps us to scale our efforts and make sure that everyone is on the same page."
To follow Carolina Guillen's work on employer brand, follow her on LinkedIn. For help creating data-driven, actionable strategies you can use to make real change in your company, talk to us.